An extension of the LM Restaurant, the 5th bar has become the "place to be" for simple entertainment and good times here in Pikeville, Kentucky. Come in, sit back, and enjoy six flat screen televisions, our full service bar, service from LM Restaurant and a panoramic view of the city. The 5th Bar also features our newly opened rooftop dining experience.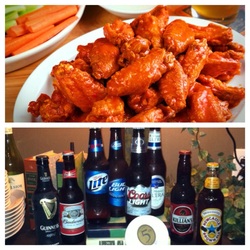 Along with your dinner enjoy a wide selection of drinks that include:
*Scotch, Gin, Vodka
* Bourbon (Woodford Reserve, Makers Mark, Wild Turkey, Jack Daniels, Sweet Lucy, Town Branch, Jefferson Presidential, Blanton's, Knob Creek, Basil Hayden's, Four Roses and many more).
* Pomegranate Martini
* Pixi Stick
* Rum Runner
* Long Island Ice tea
* Margarita
* Dreamsicle
* Great Wine Selection

And Many More!!!!


---
Hours of Operation
:
Monday - Thursday:
Friday - Saturday: